Yes, They Think We Are Great!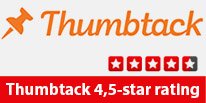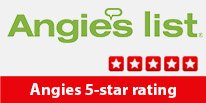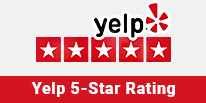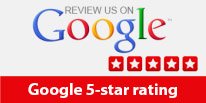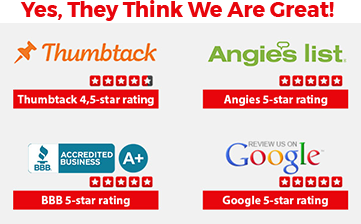 Whirlpool Appliance Repair Oakland Park
Welcome to Unique Appliance Repair Service, your go-to solution for all your Whirlpool appliance repair needs in Oakland Park and the surrounding areas. With our team of highly skilled and experienced technicians, we provide top-notch Whirlpool appliance repair services that you can rely on. Whether it's your Whirlpool stove, dishwasher, washer, refrigerator, dryer, or range that needs attention, we've got you covered.
Why Choose Our Whirlpool Appliance Repair Service?
When it comes to repairing your valuable Whirlpool appliances, you want the best in the business. Here's why you should trust our Whirlpool appliance repair service:
Expert Technicians: Our team of certified technicians has extensive experience in handling Whirlpool appliances. They undergo regular training to stay updated with the latest repair techniques, ensuring that your appliances are in safe hands.
Prompt Service: We understand that appliance breakdowns can disrupt your daily routine. That's why we strive to provide fast and efficient service. When you call us, we'll schedule an appointment at your convenience and arrive on time to diagnose and fix the problem promptly.
Authorized Repair Service: As an authorized Whirlpool appliance repair service, we have access to genuine Whirlpool parts and follow the manufacturer's guidelines for repairs. This ensures that your appliances are restored to their optimal performance and longevity.
Comprehensive Repair Solutions: From minor repairs to complex issues, our skilled technicians can handle it all. Whether your Whirlpool dishwasher is not draining properly, your washer is leaking, or your refrigerator is not cooling, we have the expertise to diagnose and fix the problem efficiently.
Convenient Service: Our Whirlpool appliance repair service is just a phone call away. You can easily reach out to us to schedule an appointment or discuss your appliance issues. We'll provide you with the necessary guidance and ensure a hassle-free experience.
Common Problems with Whirlpool Appliances
Whirlpool appliances are known for their durability and performance, but like any other appliance, they can encounter issues over time. Here are some common problems you might face with your Whirlpool appliances:
1. Whirlpool Dishwasher Not Cleaning Properly
If you notice that your Whirlpool dishwasher is not cleaning dishes effectively, it could be due to various factors, such as a clogged spray arm, faulty water inlet valve, or worn-out wash impeller. Our technicians will diagnose the exact cause and provide the necessary repairs to restore your dishwasher's cleaning power.
2. Whirlpool Washer Leaking Water
A leaking Whirlpool washer can cause water damage and inconvenience. The problem could be a damaged door seal, clogged drain hose, or faulty water inlet valve. Our experts will identify the source of the leak and perform the required repairs, ensuring your washer operates efficiently without any leaks.
3. Whirlpool Refrigerator Not Cooling
When your Whirlpool refrigerator fails to cool properly, it can lead to food spoilage and wastage. The issue may stem from a malfunctioning condenser fan, a faulty thermostat, or a blocked air vent. Our skilled technicians will diagnose the problem accurately and resolve it, so your refrigerator maintains the optimal temperature for your perishables.
Quality Whirlpool Appliance Repair Services
At Unique Appliance Repair Service, we offer a wide range of Whirlpool appliance repair services to address any issue you may encounter. Our dedicated technicians are equipped with the knowledge and tools to handle various Whirlpool appliance repairs, including:
Whirlpool Stove Repair: Whether your Whirlpool stove is not heating evenly, the burners are malfunctioning, or the control panel is unresponsive, our experts can diagnose and fix the problem efficiently. We'll ensure your stove is back in working order, allowing you to cook your favorite meals without any hassle.
Whirlpool Dishwasher Repair: If your Whirlpool dishwasher is leaving dishes dirty, making strange noises, or experiencing drainage issues, our technicians can help. We'll identify the underlying cause and provide effective repairs, restoring your dishwasher's performance and efficiency.
Whirlpool Washer Repair: From washing machine leaks and excessive vibrations to spin cycle problems, our skilled technicians have the expertise to handle various Whirlpool washer issues. We'll get your washer up and running smoothly, ensuring clean and fresh laundry every time.
Whirlpool Refrigerator Repair: When your Whirlpool refrigerator is not cooling, has a faulty ice maker, or is experiencing temperature fluctuations, it's crucial to address the problem promptly. Our technicians will diagnose the issue accurately and perform the necessary repairs to restore proper cooling and preserve your food.
Whirlpool Dryer Repair: If your Whirlpool dryer is not drying clothes efficiently, producing unusual noises, or failing to start, our experts can help. We'll quickly identify the problem and provide reliable repairs, ensuring your dryer operates effectively and safely.
Whirlpool Range Repair: Whether you're facing issues with the oven not heating, burners not igniting, or control panel malfunctions, our experienced technicians have the skills to fix various Whirlpool range problems. We'll make sure your range is functioning flawlessly, allowing you to prepare delicious meals with ease.
When you choose Unique Appliance Repair Service for your Whirlpool appliance repair needs in Oakland Park, you can expect exceptional service, reliable repairs, and a commitment to customer satisfaction. Our goal is to get your Whirlpool appliances back in optimal working condition, saving you the cost and hassle of replacing them.
Don't let appliance malfunctions disrupt your daily routine. Contact Unique Appliance Repair Service today to schedule an appointment with our skilled Whirlpool repair technicians. Let us take care of your Whirlpool appliance repair needs, providing you with efficient and effective solutions.