Yes, They Think We Are Great!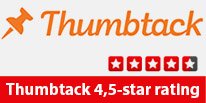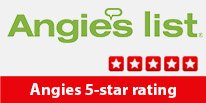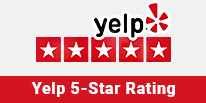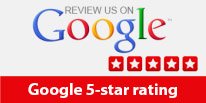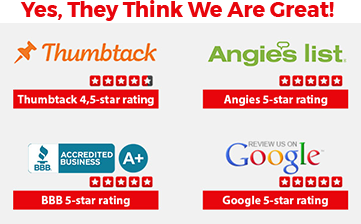 Amana Appliance Repair Oakland Park
If you own Amana appliances, you know they are built to last and provide exceptional performance. However, even the most reliable appliances can experience issues over time. When your Amana appliance needs repair, trust the experts at Unique Appliance Repair Service in Oakland Park. Our team of skilled technicians is experienced in handling Amana appliance repairs, ensuring that your appliances are back up and running in no time.
Why Choose Unique Appliance Repair Service?
When it comes to Amana appliance repair, you need a trusted and reliable service provider. Here's why Unique Appliance Repair Service is the best choice:
Expertise in Amana appliances: We specialize in repairing Amana appliances, including stoves, dishwashers, washers, refrigerators, dryers, and ranges. Our technicians have in-depth knowledge and experience working with Amana appliances, ensuring accurate diagnostics and effective repairs.
Authorized repair service: We are an authorized repair service for Amana appliances, meaning we have access to genuine Amana parts and follow manufacturer guidelines for repairs. You can trust that your appliances are in the hands of qualified professionals.
Prompt and reliable service: We understand that a malfunctioning appliance can disrupt your daily routine. That's why we prioritize prompt and reliable service. When you call us for Amana appliance repair, we strive to schedule an appointment at your earliest convenience and arrive on time.
Comprehensive repairs: Our technicians are equipped with the tools and knowledge to handle a wide range of Amana appliance issues. Whether your Amana stove isn't heating properly, your dishwasher isn't cleaning dishes effectively, or your refrigerator isn't cooling, we can diagnose the problem and provide an effective solution.
Common Amana Appliance Problems
At Unique Appliance Repair Service, we have encountered and resolved various issues with Amana appliances. Here are some common problems you may experience:
1. Amana Stove Not Heating
If your Amana stove isn't heating, it can disrupt your cooking routine. The problem could be due to a faulty heating element, a malfunctioning control panel, or a defective thermostat. Our technicians can identify the root cause and replace any faulty components to restore your stove's heating functionality.
2. Amana Dishwasher Not Cleaning Dishes
Amana dishwashers are designed to deliver spotless cleaning results. If your dishwasher isn't cleaning dishes effectively, it may be due to a clogged spray arm, a malfunctioning pump, or a faulty detergent dispenser. Our experts can thoroughly inspect your dishwasher, clean any blockages, and repair or replace any faulty parts to ensure optimal cleaning performance.
3. Amana Washer Not Spinning or Draining
Amana washers are known for their efficient cleaning capabilities. If your washer is not spinning or draining, it can be a frustrating issue. The problem could be caused by a faulty motor, a worn-out belt, or a clogged drain pump. Our technicians can diagnose the problem, replace any faulty components, and restore your washer's spinning and draining functionality.
These are just a few examples of the issues that can occur with Amana appliances. Whether it's a refrigerator not cooling, a dryer not heating, or a range not functioning properly, our team has the expertise to handle all types of Amana appliance repairs.
Our Amana Appliance Repair Services
At Unique Appliance Repair Service, we offer comprehensive repair services for Amana appliances. Here are some of the services we provide:
Amana Stove Repair: If your Amana stove is experiencing issues with heating, temperature control, or ignition, our technicians can diagnose the problem and provide efficient repairs to ensure your stove is functioning properly.
Amana Dishwasher Repair: From addressing poor cleaning performance to fixing leaks and drainage problems, our experts can restore your Amana dishwasher's functionality and help it deliver sparkling clean dishes.
Amana Washer Repair: Whether your Amana washer is not spinning, draining, or completing cycles, our skilled technicians can identify the underlying cause and perform the necessary repairs to get your washer back in working order.
Amana Refrigerator Repair: If your Amana refrigerator is not cooling, making unusual noises, or experiencing temperature fluctuations, our technicians can diagnose and resolve the issue, ensuring your food stays fresh and your appliance operates efficiently.
Amana Dryer Repair: From addressing heating problems to fixing issues with drum rotation and control panels, we can provide professional repairs for your Amana dryer, so you can enjoy efficient and reliable drying performance.
Amana Range Repair: Whether you have an electric or gas Amana range, our technicians are skilled in handling various range issues, including faulty burners, oven temperature problems, and control panel malfunctions.
Don't let a malfunctioning Amana appliance disrupt your daily routine. Contact Unique Appliance Repair Service in Oakland Park for reliable and professional Amana appliance repairs. Our team is dedicated to delivering top-notch service and ensuring your Amana appliances are in optimal working condition.
Call us to schedule an appointment with our experienced technicians. We are here to provide the best Amana appliance repair service in Oakland Park!