Yes, They Think We Are Great!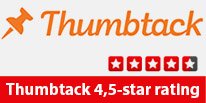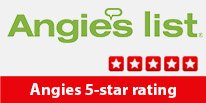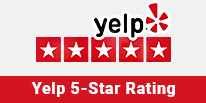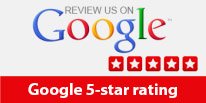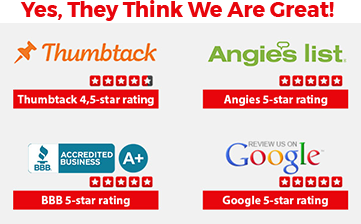 Hotpoint Appliance Repair Oakland Park
Welcome to Unique Appliance Repair Service, your authorized Hotpoint appliance repair experts serving Oakland Park and the surrounding areas. If you're facing any issues with your Hotpoint appliances, you've come to the right place. Our skilled technicians are ready to provide exceptional repair services to ensure your appliances are working perfectly again.
Why Choose Us?
At Unique Appliance Repair Service, we take pride in delivering the best Hotpoint appliance repair in Oakland Park. Here's why we're the preferred choice for your appliance repair needs:
Experienced Professionals: Our technicians are highly trained and have extensive experience in repairing Hotpoint appliances. They stay updated with the latest repair techniques to provide efficient and reliable service.
Prompt and Reliable: We understand the inconvenience caused by a malfunctioning appliance. That's why we prioritize prompt service and strive to arrive at your location on time, ready to tackle any repair challenge.
Comprehensive Repairs: Whether it's your Hotpoint stove, dishwasher, washer, refrigerator, dryer, or range that needs attention, our skilled technicians have the expertise to diagnose and fix a wide range of appliance issues.
Quality Parts: We only use genuine Hotpoint replacement parts to ensure the longevity and optimal performance of your appliances. Our commitment to quality ensures that your repaired appliances will continue to serve you well.
Excellent Customer Service: We value our customers and aim to provide the best service experience. Our friendly and knowledgeable staff are always ready to address your concerns and answer any questions you may have.
Common Hotpoint Appliance Problems
Hotpoint appliances are known for their durability, but over time, they may encounter issues. Here are some common problems that our technicians often encounter:
1. Hotpoint Stove
Problem: The burners are not heating up.
Cause: This issue can arise due to a faulty heating element or a malfunctioning control knob.
Solution: Our technicians will inspect the stove, diagnose the root cause, and replace any faulty components to restore proper heating functionality.
2. Hotpoint Dishwasher
Problem: The dishwasher is not cleaning dishes effectively.
Cause: This may occur due to clogged spray arms, a worn-out pump, or a malfunctioning motor.
Solution: Our experts will thoroughly clean the spray arms, check the pump and motor, and replace any worn or faulty parts to ensure your dishes come out spotlessly clean.
3. Hotpoint Washer
Problem: The washer is not spinning or draining properly.
Cause: This issue can be caused by a broken drive belt, a malfunctioning motor, or a faulty water pump.
Solution: Our skilled technicians will inspect your washer, identify the underlying cause, and perform the necessary repairs or replacements to restore proper spinning and draining functionality.
Examples of Our Services
Here are a few examples of the services we provide for Hotpoint appliances:
Hotpoint Refrigerator Repair: If your refrigerator is not cooling effectively or experiencing any other issues, our technicians will diagnose the problem and provide the necessary repairs.
Hotpoint Dryer Repair: If your dryer is not drying clothes efficiently or making unusual noises, our experts will troub leshoot the issue and perform the required repairs to restore its optimal performance.
Hotpoint Range Repair: If your range is experiencing problems with temperature control, burner ignition, or any other issues, our technicians will diagnose and fix the problem efficiently.
No matter the specific appliance or issue you're facing, our Hotpoint appliance repair pros have the skills and knowledge to get the job done right. We are dedicated to providing the best possible repair service to ensure your appliances function flawlessly.
Contact Us Today!
If you require reliable Hotpoint appliance repair in Oakland Park or the surrounding areas, don't hesitate to give us a call. Our friendly customer service representatives will assist you in scheduling an appointment with our skilled technicians. You can also reach out to us through our website to request a service or inquire about any additional information.
Trust Unique Appliance Repair Service for all your Hotpoint appliance repair needs. We are your go-to experts for prompt, reliable, and top-quality service. Contact us now and let us take care of your appliance troubles!