Yes, They Think We Are Great!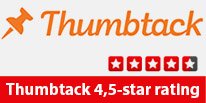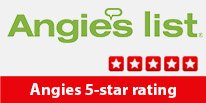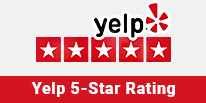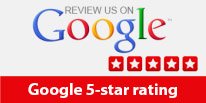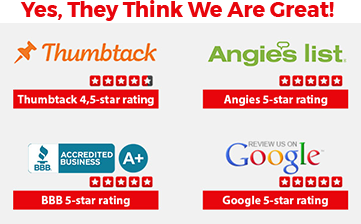 Kitchen Aid Appliance Repair Oakland Park
Welcome to Unique Appliance Repair Service, your reliable source for Kitchen Aid appliance repair in Oakland Park and the surrounding areas. When your Kitchen Aid appliances encounter issues, our team of skilled technicians is here to provide the best repair solutions. As an authorized repair service, you can trust us to handle your Kitchen Aid appliances with expertise and precision.
Why Choose Us for Kitchen Aid Appliance Repair?
Experienced Professionals: Our team comprises highly experienced technicians who specialize in Kitchen Aid appliance repair. With their extensive knowledge and training, they can handle a wide range of appliance issues.
Prompt and Reliable Service: We understand the inconvenience a malfunctioning appliance can cause. That's why we prioritize prompt and reliable service to ensure your appliances are back up and running as quickly as possible.
Comprehensive Repairs: Our Kitchen Aid appliance repair service covers a variety of appliances, including stoves, dishwashers, washers, refrigerators, dryers, and ranges. Whatever the problem, our experts can diagnose it accurately and provide effective repairs.
High-Quality Parts: We use only genuine Kitchen Aid replacement parts to ensure the longevity and performance of your appliances. Our commitment to using high-quality components ensures that your repairs are built to last.
Convenient Scheduling: We offer flexible appointment slots to accommodate your busy schedule. Simply give us a call or contact us through our website to book an appointment at your convenience.
Common Problems with Kitchen Aid Appliances
Kitchen Aid appliances are known for their quality, but like any other brand, they can encounter issues over time. Here are some common problems you might experience:
Kitchen Aid Stove Repair
If your Kitchen Aid stove is not heating evenly, producing inconsistent flames, or experiencing ignition problems, our skilled technicians can diagnose the issue. Common causes include faulty heating elements, igniters, or control panels. We'll promptly address the problem and restore your stove's functionality.
Kitchen Aid Dishwasher Repair
A malfunctioning Kitchen Aid dishwasher can disrupt your daily routine. If your dishwasher is not draining properly, leaving residue on dishes, or displaying error codes, our technicians can identify the underlying cause. Common issues include clogged filters, faulty pumps, or malfunctioning sensors. We'll provide efficient repairs to ensure your dishwasher performs at its best.
Kitchen Aid Washer Repair
If your Kitchen Aid washer is leaking, not spinning, or producing unusual noises, our experts can help. We'll inspect components such as the motor, belts, and water inlet valves to identify the problem. Common issues include worn-out belts, faulty pumps, or malfunctioning controls. Our technicians will ensure your washer is working smoothly again.
Examples of Our Repair Services
At Unique Appliance Repair Service, we offer comprehensive repair services for Kitchen Aid appliances. Here are a few examples:
1. Refrigerator Not Cooling: If your Kitchen Aid refrigerator fails to maintain the desired temperature, it could be due to a malfunctioning compressor, condenser fan, or defrost system. Our technicians will diagnose the issue and perform the necessary repairs to restore proper cooling.
2. Dryer Not Heating: A Kitchen Aid dryer that doesn't generate heat can be frustrating. Our experienced technicians can identify the cause, whether it's a faulty heating element, thermostat, or thermal fuse. We'll efficiently replace the malfunctioning parts and ensure your dryer heats up properly, allowing you to dry your clothes effectively.
3. Range Burner Not Igniting: If you're experiencing difficulties igniting the burners on your Kitchen Aid range, our skilled repairmen can help. We'll inspect the igniter, burner caps, and gas supply to identify the issue. Whether it's a faulty igniter, clogged burner, or gas valve problem, we'll provide the necessary repairs to ensure reliable and consistent ignition.
These are just a few examples of the comprehensive repair services we offer for Kitchen Aid appliances. Our skilled technicians have the expertise to address any problem you may encounter, delivering reliable solutions to get your appliances back in optimal working condition.
At Unique Appliance Repair Service, we understand the importance of having fully functional appliances in your kitchen. Our goal is to provide the best Kitchen Aid appliance repair in Oakland Park and surrounding areas, ensuring your appliances serve you well for years to come. Don't let appliance malfunctions disrupt your daily routine. Contact our team of professionals today to schedule a repair service and experience the difference our top-notch service can make.
Remember, when it comes to Kitchen Aid appliance repair, Unique Appliance Repair Service is your trusted partner!