Yes, They Think We Are Great!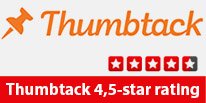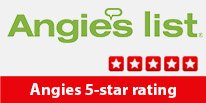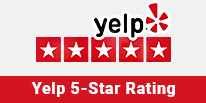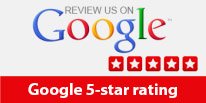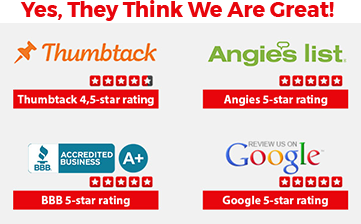 JennAir Appliance Repair Oakland Park
Are your JennAir appliances acting up? Don't worry, Unique Appliance Repair Service is here to help! With our team of skilled technicians and years of experience, we are the go-to professionals for all your JennAir appliance repair needs in Oakland Park and the surrounding areas.
Why Choose Unique Appliance Repair Service?
When it comes to JennAir appliance repair, you need a reliable and trustworthy service provider. Here's why Unique Appliance Repair Service stands out from the competition:
Expertise: Our technicians are highly trained and experienced in repairing all models of JennAir appliances. Whether you need JennAir stove repair, dishwasher repair, washer repair, refrigerator repair, dryer repair, or range repair, we've got you covered.
Authorized Repair Service: We are an authorized repair service for JennAir appliances, which means we have access to genuine parts and follow manufacturer-approved repair procedures. You can trust us to restore your appliances to their optimal functionality.
Prompt Service: We understand the inconvenience a malfunctioning appliance can cause. That's why we strive to provide quick and efficient service. Simply give us a call or contact us through our website, and we'll schedule a convenient appointment that fits your busy schedule.
Quality Guarantee: We take pride in our workmanship and offer a satisfaction guarantee on all our repairs. If you're not completely satisfied with our service, we'll make it right.
Convenient Locations: We have multiple service locations near Oakland Park, ensuring that we can reach you promptly when you need us. Our technicians will arrive fully equipped with the necessary tools and parts to get the job done efficiently.
Common JennAir Appliance Problems We Fix
JennAir appliances are known for their quality and performance. However, like any other appliance, they can experience issues over time. Here are some common problems you may encounter with your JennAir appliances:
1. Oven Temperature Inconsistency
Is your JennAir stove cooking unevenly? Do you notice temperature fluctuations or inaccurate readings on the display? These issues can make meal preparation frustrating and time-consuming. Our experienced technicians can diagnose the problem, whether it's a faulty thermostat, heating element, or control panel, and provide an effective solution to restore your oven's precise temperature control.
2. Dishwasher Drainage Problems
Are you experiencing water pooling at the bottom of your JennAir dishwasher or noticing standing water after a cycle? This could be due to clogged filters, a malfunctioning pump, or a faulty drain valve. Our skilled repairmen will quickly identify the root cause and perform the necessary repairs, ensuring your dishwasher efficiently drains water and leaves your dishes sparkling clean.
3. Refrigerator Cooling Issues
Is your JennAir refrigerator not cooling as it should? Are you finding spoiled food or fluctuating temperatures inside? These issues can lead to food waste and potential health hazards. Our technicians are well-versed in diagnosing refrigerator problems such as compressor issues, thermostat malfunctions, or damaged door seals. We'll get your refrigerator back to its optimal cooling performance, so you can keep your groceries fresh for longer.
Experience Reliable JennAir Appliance Repair Today!
Don't let appliance malfunctions disrupt your daily routine. Trust Unique Appliance Repair Service for prompt and reliable JennAir appliance repair in Oakland Park. Our technicians are skilled in repairing a wide range of JennAir appliances, including washers, dryers, and ranges. Here's a closer look at the services we offer:
JennAir Washer Repair
If your JennAir washer is leaking, not spinning, or producing unusual noises, our technicians can diagnose and repair the problem. We'll ensure that your washer operates smoothly, effectively cleaning your clothes with every cycle.
JennAir Dryer Repair
A malfunctioning JennAir dryer can be a hassle, leaving your clothes damp or taking longer than usual to dry. Our experts will efficiently troubleshoot and fix issues such as heating element failure, faulty thermostats, or clogged vents. Say goodbye to damp laundry with our reliable dryer repair services.
JennAir Range Repair
Whether your JennAir range is experiencing burner ignition problems, uneven heating, or faulty control panels, our skilled technicians have the expertise to handle it all. We'll get your range back to optimal performance, allowing you to cook your favorite meals with ease.
Causes and Solutions for Common JennAir Appliance Issues
To better understand the causes of common JennAir appliance problems, let's dive into some examples:
Example 1: Oven Temperature Inconsistency
The oven temperature inconsistency can be caused by a malfunctioning temperature sensor, a faulty heating element, or a defective control board. Our technicians will carefully assess the situation, replace any faulty components, and recalibrate the oven to ensure accurate temperature control.
Example 2: Dishwasher Drainage Problems
Clogged filters, a malfunctioning pump, or a faulty drain valve can lead to dishwasher drainage issues. Our experts will thoroughly clean the filters, repair or replace the pump if necessary, and fix any valve malfunctions, ensuring proper water drainage and preventing water buildup.
Example 3: Refrigerator Cooling Issues
A refrigeration system malfunction, a faulty thermostat, or damaged door seals can cause cooling problems in your JennAir refrigerator. Our technicians will identify the underlying cause, repair or replace faulty components, and restore optimal cooling performance to keep your food fresh and safe.
At Unique Appliance Repair Service, we prioritize customer satisfaction and ensure that every repair is carried out with precision and professionalism. When you choose us for your JennAir appliance repair needs in Oakland Park, you can expect:
Efficient diagnosis of the problem
Expert repairs using genuine JennAir parts
Prompt and reliable service
Friendly and knowledgeable technicians
Affordable pricing and transparent communication
Don't let appliance malfunctions disrupt your daily routine. Contact Unique Appliance Repair Service today and schedule an appointment with our experienced JennAir repair technicians. We're just a phone call away from restoring your JennAir appliances to their full functionality!